Become a ClimateClever Partner and…
Track your community impact,

 effortlessly.
Demonstrate climate leadership

 through tangible action.
Meet strategic goals and KPIs

 using a simple and measurable method.
Build genuine community engagement

 around sustainability and climate action.
Check out our brochure
All Our LGA Partners
What you will receive
Partnership
By partnering with ClimateClever, your community receives a discount on paid tiers of the School and Business Platforms while you receive access to a Partner Panel 
Reports
Our personalised quarterly reports aggregate your community's costs, carbon footprint, consumption, and action data, giving you a great resource to demonstrate action at the local level and assisting in planning for future programs. See an example report here.
Support
You're not alone! Our supportive team is here to help you get the word out to your community. You will also receive a Partnership Media Kit 
Book a meeting

Partner with Us.
We partner with a variety of organisations including Local Governments, Not-For-Profits, Government departments and other organisations.
BASIC

$850

per year +gst

Community receives 10% discount on the School and Business Platforms
Access to Partner Panel
Basic quarterly partner report
Media Kit and support from ClimateClever
ENTERPRISE

Custom
Contact us to get a personalised quote
Want to discuss partnership opportunities further?
Book a meeting
What our partners have to say
"
As a local government, there is always a need to reach your community and support them in their sustainability journey. Finding creative ways to get the community engaged in carbon reduction and sustainability initiatives can prove challenging, and measuring progress and outcomes even more difficult. ClimateClever provides an opportunity to capture high quality community data across energy, water, waste, travel and paper with a relatively small investment in staff time and cost.
"
Melanie Bainbridge (Sustainability Lead) - City of Canning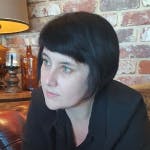 Will you join us?
There's never been a more appropriate time to step up and lead in the fight against climate change.
We're here to help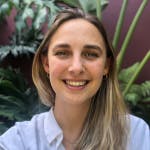 Tess Nicholls
Head of Operations and Partnerships
Contact us